A Quick Note: The original review was posted on 12/11/2008 and is being transferred here to my new site. The prices may have changed. Please click the links below for current pricing. Thanks ;)
Salem Ridge Press
I have had the pleasure to read three wonderful books that I would like to tell you about.
All three books have been republished by Salem Ridge Press, a publishing company founded by Daniel Mills in 2005. Daniel's love for The Lord and enjoyment of reading led him to start this publishing company to republish books of old that offer moral values and character. In the About Us section of Salem Ridge's website, it is written that "Daniel firmly believes that what we read matters and what we take into our minds is a major factor in forming our ideas and character". With this idea, the philosophy of Salem Ridge Press is this: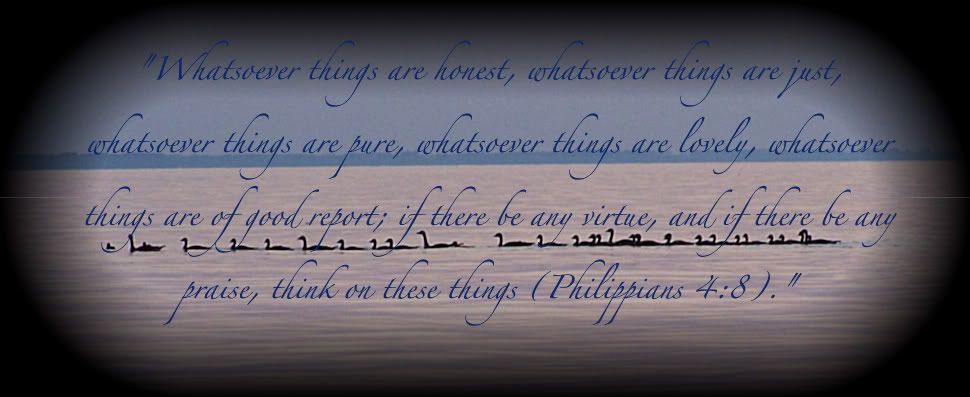 Now on to the books I had the privilege of reviewing. The first and last books are historical fiction and the second is a young reader. Each book is published well, with good binding, and easy to read print. They are built to last, and are a nice addition to our library
The White Seneca
, by William W. Canfield, originally published in 1911. This is a story of Henry Cochrane, a 15 year old boy from the Mohawk Valley of Central New York in 1774. He was taken captive by the Seneca Indians but learned their ways and to love them. He was then captured by a rival tribe and his skills for survival were tested. The story goes on to include Henry's courage to rescue a fellow captive, the Revolutionary War and relations between his tribe and the British, and ultimately, encountering his mother and sister and having to choose between the Indians he loves and his own people. This story is riveting and exciting. I didn't want to put it down. Mr. Canfield's dedication to accurately portraying the Indians and settlers is remarkable. He was fair and unbiased in his descriptions of both, which made this story unique. The reader is given the opportunity to see into the life of the Indians and learn to have an appreciation for them and their ways.
The White Seneca
has a sequel, At Seneca Castle, which
Salem Ridge has also republished. Both are available
here
for $14.95.
On a side note: I am from Central New York and found it very interesting that Mr. Canfield was also from here. Reading is biography and knowing approximately where the places in this book were was neat. It made the reading that much more personal.
Mary Jane - Her Book, by Clara Ingram Judson, originally published in 1918. This story is about the adventures of 5 year old Mary Jane. It's really just about the fun and whimsical things a girl of that age would do. Of course, it was written in 1918 and little girls did a few different things then than they do now. As my daughter said after she read it, "She was able to walk down the road – by herself – and she was only 5 years old". She said it reminded her of the Amelia Bedelia stories.
Mary Jane – Her Book is written as a reader for children 6-10, but my daughter is now 13 and thoroughly enjoyed it, asking to get more in the series. This book offers a positive view of family life, too, which is much needed in today's busy world.
The author, Clara Ingram Judson, was a popular American children's author. She wrote over seventy children's books and won several Newberry Honor Awards. She also became the second recipient of the Laura Ingalls Wilder Award just months after her death.
Salem Ridge Press has also published the second book in the Mary Jane series, Mary Jane – Her Visit. Both books can be purchased here for $12.95.
GLAUCIA The Greek Slave, by Emma Leslie, originally published in 1874. Glaucia and her brother Laon were taken to be sold as slaves to pay their deceased father's debt. Glaucia was sold to the daughter of a wealthy Roman. Laon escapes and attempts to find and pay for his sister's freedom. The most important message from this book is that Glaucia learns that there is only One God and that He loves her and has not forsaken her. Through the story, she struggles with a doubt or fear that her gods (Greek) love her until she learns of God, The Father. The book offers Biblical truths and incorporates The New Testament stories within. Glaucia is historically accurate of the Greeks and Romans as Emma Leslie researched prior to writing. It is a good book to read and will keep you interested.
Emma Leslie was a Prolific Victorian children's author that published over 100 books. She placed a strong Christian emphasis into her books.
GLAUCIA The Greek Slave can be purchased here for $14.95.
Salem Ridge Press offers several other books, all can be viewed here. They can also be purchased at several other sites along with Amazon. I do recommend the titles that they offer. They are interesting and educational. Your children, and you, will be pleased.